Unique Pearl Stud Earrings
Let your style speak for itself
If you're tired of earrings that are generic and devoid of individuality, then you came to the right place. This is an exquisite pair of earrings that will highlight any outfit and become your new favorite go-to jewellery piece.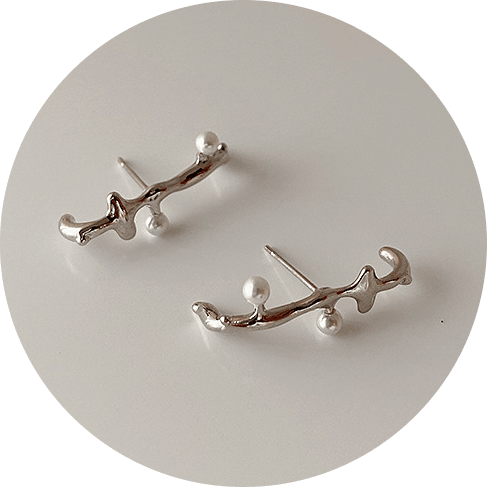 Unique Pearl Stud Earrings specifications
100% safe
No lead, no nickel or other toxic alloys.
Quality first
Holding up the highest quality standards, our products are made to last.
Flawless design
Designed by professionals and crafted with love to ensure comfortable everyday use.
Materials and construction
Jewelry materials: brass. Shape: twig-like stud earrings with round beads. Color: silver.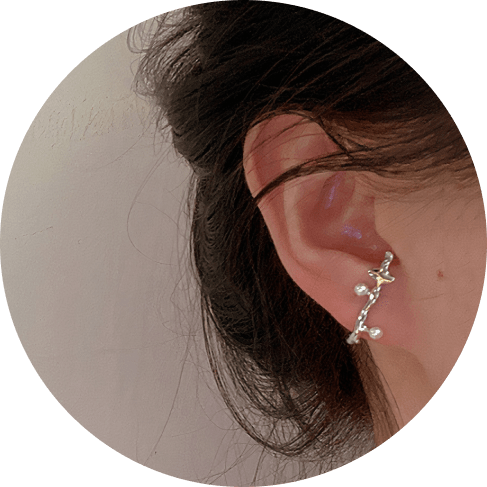 Refined earrings for any occasion
This amazing pair will seamlessly blend into any look and set the right tone for any occasion, be it a wedding, a party, or just a casual walk around the city. Delicate lines add mystery and glamour to your features while round beads complete the look in a convincing and expressive way.
They're beautiful and very affordable.

Very nice design and looks high end despite very reasonable price.

I love these earrings. It's not too big or small. Just perfect size for me.

These are beautiful, high quality pearl studs. Especially for the price, they exceeded my expectations!

Exactly what I wanted. I have sensitive ears and these have not caused any problems. Lots of compliments!

These are great. I was worried about getting them because I have sensitive ears, but I went for it and they are perfect.

Love these earrings! I get so many compliments on them. They are so cute and different. Already recommended to a few friends to purchase.

I wear these pearl earrings every single day. They are comfortable for everyday wear! These earrings go with everything and have a classy look. Love them!