Transparent Facial Massage Spatula
Perfect spatula for facial massage
Everyday massage can bring you so many benefits! Better skin, better blood flow, slimmer and healthier looking face, and it feels SO good! This spatula is a great find for everyone who cares about their face.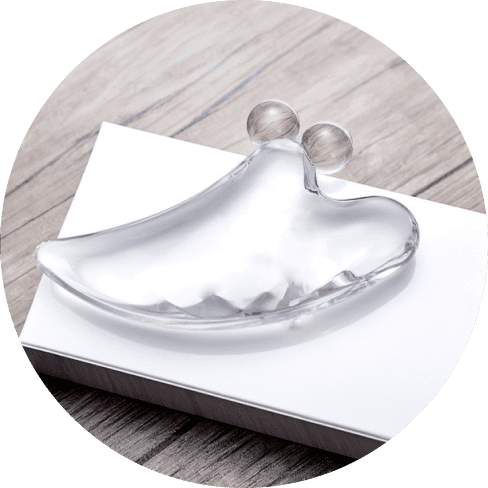 A wondrous helper in your routine
The double-headed spatula is a guard of your face's beauty
It's the perfect size
With 4.33x2.36x0.39 inches in size, the spatula is a perfect beauty device. It won't take much space in your bag, and it's very comfortable to use for anyone.
Using it is simple
Wash your face with a cleanser, add oil or moisturizer to lubricate the skin, massage, wash your face again, apply skincare products to elevate the effect.
Solution for plenty of issues
Lymphatic drainage, lifting, body scraping, blood flow stimulation – these are just some things that this spatula can do for a luxurious spa massage at home.
Made from a great material
Resin that is used in the production of the spatula ensures its durability, wear-resistance, affordability, and versatility. Modern technologies rock!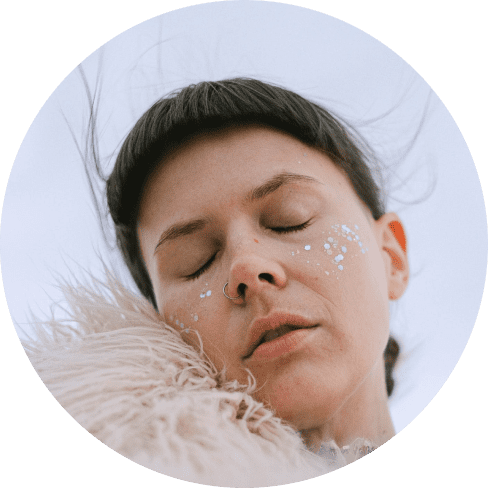 Get that glow
Enjoy the incredible results of the facial massage - the results you could not even dream of! It won't only make your face look outstanding, but it'll bring you pleasure and calmness. Put it in the freezer – and melt while it soothes you with its coldness.
Love this product can see the results in just few try

Used it for the first time and was amazed at the difference straight away. Lines around my mouth were visibly reduced.

This product is amazing! I only did half my lips to compare and after one use I could already tell the difference. It only took a few minutes with no pain and the effects lasted so long! It took away the fine wrinkles on my lips that I am self conscious about. No more injections for me!

Amazing!!! I have arthritis in my neck. All my tension goes to my shoulders. Some days, it is really hard to move my head to look behind me. I have tried stretching my shoulders with a band and little success. On a whim, I bought this and I can kick myself for not buying it sooner. I was really skeptical in buying it but once I started using it, it has been a saving grace for me.

Ladies, THIS. This product right here is a GAME CHANGER. I can't believe I have gone so long without this. I've only used this for a few days so far and I am so very, very pleased with the results. YouTube the different facial massage techniques, it's so easy. Aja Dang's video is the most informative, in my opinion. All in all, I AM SO VERY HAPPY to use this every night!

LOVE, LOVE, LOVE this little gadget. I've been using it for about 2 weeks and definitely see a difference in my skin. The biggest difference is my eyes. They are open and lifted and are not laying on my eyelid. I can actually see my eye shadow. I have gotten botox in the past to lift my eyes (which I actually hate the frozen forehead thing). I think I found a better Botox and cheaper. I do it every morning before I shower and love the results.

I bought this product originally for younger looking skin but didn't realize how much it would actually help my sinus and tension headaches. After using it I literally could feel all of my lymphatic fluid rush out of my face and my headaches are GONE. I use it twice a day (morning and night with my normal face routine) and it's a GAME CHANGER. I haven't taken my headache medicine for a few weeks now and it's so refreshing! Seriously, if you've been suffering for years like I have (since childhood with SO MANY remedies that never worked) try it out!