Shell Shaped Jewelry Box
The elegant solution to your accessories
Need somewhere to store your jewelry? How about an elegant shell shaped jewelry box? The perfect solution for keeping your precious jewelry accessories safe.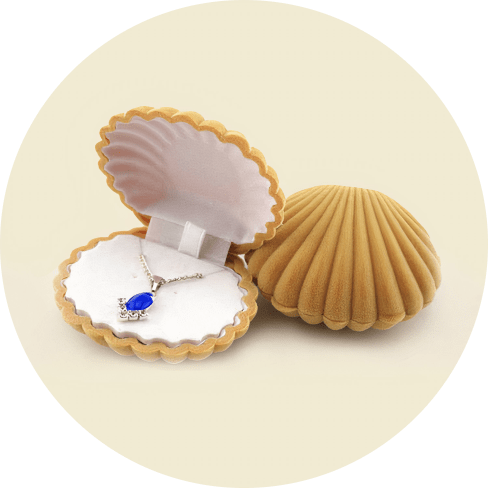 Jewelry box specifications
A cute way to keep your jewelry secure
A great gift!
Any jewelry admirer will be overjoyed to receive such a gift to safely store their jewelry.
Item details
This eco-friendly jewelry box comes at a size of 2.36" x 2.16" x 1.18" inches. The weight: 0.7 oz.
Color
This apricot colored jewelry box is made out of high quality materials such as flannel, which creates that extra soft to the touch feeling.
Use it as a gift box
You can also use this jewelry box as a gift box if you wish to surprise your loved ones with a jewelry present.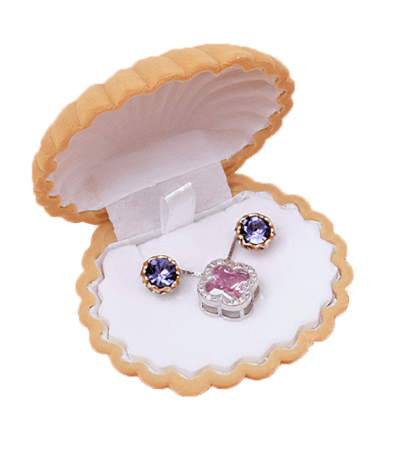 Sustain the overall look of your jewelry
If you wish to extend the life of your jewelry and keep it in its original condition, then you need to store it in a separate place from everything else. And what's a better way to do it than keeping it in a magnificent shell shaped jewelry box?
Great place to put a ring while sitting at the make-up table.

it's so adorable and exactly what I was looking for.

My only problem with this product is that it is so small I can only fit one ring or one necklace in there at a time. But I'm so in happy with this box

Beautiful piece to add as an accent piece.

it is a little small but still adorable and well made.

Cute. Will go great with my beach themed bathroom decor.

Cute, but small. Works perfectly for the necklaces I bought for my bridesmaids.

This is one of the most beautiful little jewelry boxes I've ever owned.

Very pretty and functional little box.

My mom loves it!! I gave it to her as a gift and am so proud of myself!!!

This is just my favorite thing ever! It's well made and not cheap looking at all. Classy.

Small and pretty. Not sure what it's supposed to be used for but I'm just using it as decoration

My wife just loved it. Perfect color and amazing craftsmanship especially at such an affordable price.

Well made and priced right and it was packaged very well and secure. I would recommend this.

My little sister loves this, I got it for her mermaid ring I got for her birthday and she loves it, makes her feel like a proper mermaid lol

These are adorable!!! I bought 4 of them to give out as bridesmaid proposal gifts. They all loved the seashell ring holder. They are just as beautiful in person as they are in the pictures!!!