Multilayered Pearl Necklace
Versatile & classic
Timeless elegance
Inspired by the fashion of the roaring 20s, the Multilayered Pearl Necklace echoes the vivid and lavish style of the Jazz Age.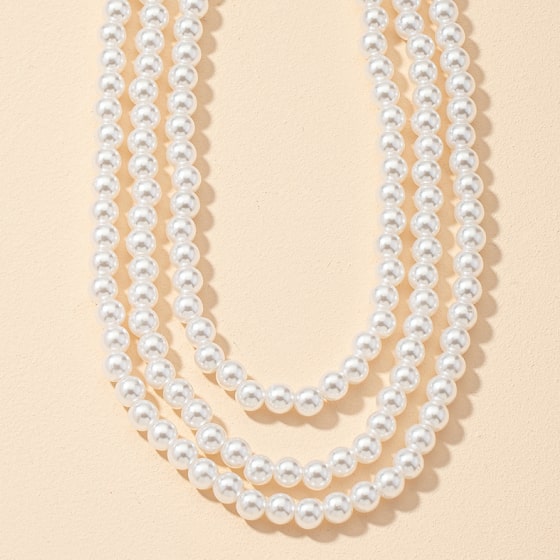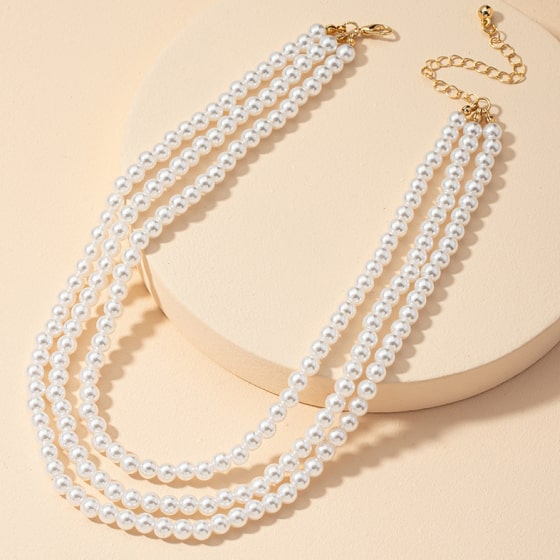 Your new favourite jewel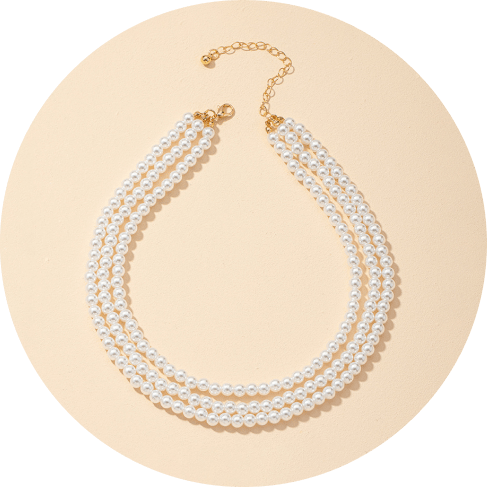 Necklace details
Color: pearl white. Material: beads. Weight: 0.9 oz. Length: 17-18.5 in.
Perfect for any outfit
Designed to follow the natural curves of a lady's neck and collarbone, the Multilayered Pearl Necklace will look lovely with any outfit, casual or classic.
A lovely gift
Designed to highlight the natural curves of a lady's neck and collarbone, this lustrous multilayer pearl necklace will fit any outfit from day to night. It's a sweet present that won't leave any woman indifferent! Make your loved one feel graceful and desired. She'll be turning heads as she walks by!
I really like it. Like in the picture. A gentle, weightless and just a wonderful decoration for going somewhere. I would advise you to take it off before the shower. I will wear it with pleasure.

Not as bright gold as in the picture, but it's even great!! The chain is a very short part with beads was like a real choker, but so everything is fine.

Insanely gentle, beautiful decoration on the neck is a beautiful gold color, beautiful pearls. It's done perfectly. There is an adjustment in length.

Surprisingly gentle, elegant and neat decoration for its price. Does not look cheap, it looks great on the neck

Very beautiful, delicate necklace. On the neck it looks magical! Made qualitatively, but the pearl is a little shabby.

Unrealistically beautiful. So glad, it looks 100 times more expensive than it costs. I'm very happy. Fine!

This is wow. Seriously, it looks very nice and cool, I'm happy, everything is exactly like in the photo.

It's just a gorgeous necklace. I like it very much. Looks very nice. Recommend!!!

Very cute necklace! Wore it to an event and got tons of compliments.

Great necklace! Very gentle, short, everything, as in the description.

Amazing choker, I fell in love with it! I wear almost every day!

I was delighted! Very beautiful, especially for such a price!

Very beautiful. Delight. I'm happy. Does not look cheap.

BEAUTIFUL!!!! The material is incredible perfect.

Very gentle, took for a summer white dress.

It looks great, looks just like in the picture.

Beautifully executed, high quality.

Very beautiful choker, not very long.