Jade Facial Roller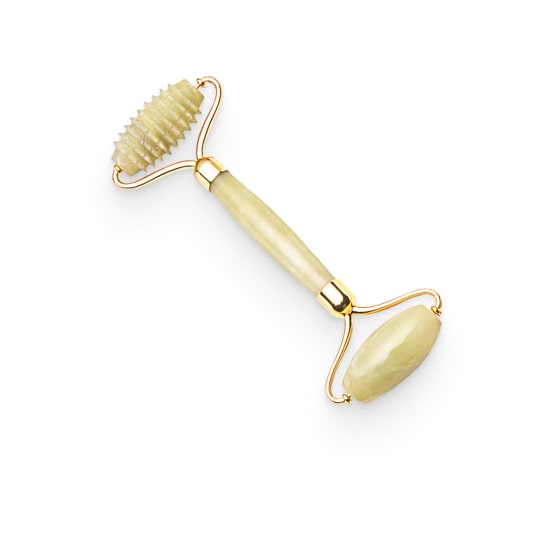 A perfect addition to your beauty routine
Make your skin glow
The Jade Facial Roller is a perfect tool that will help you enhance your inner and outer beauty. Take your daily skincare routine to the next level and achieve a well-rested and younger look!
About the product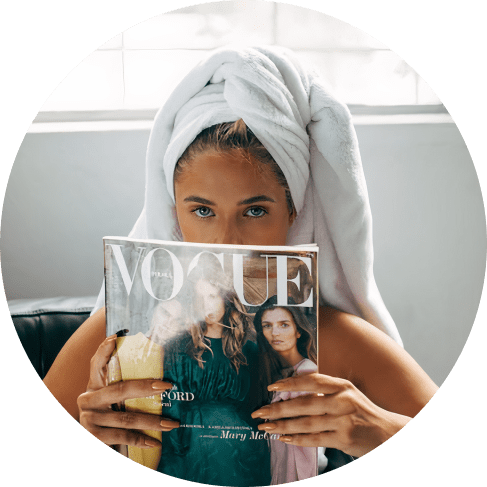 Facial roller characteristics
This handheld Jade Facial Roller has two jade stone heads: a bigger one is for the forehead, cheekbone, and chin areas; a smaller one is for the under-eye area.
Jade stone
Jade is known as a stone of eternal youth. It possesses cooling properties and is able to stay cool even when it comes in contact with your skin. This stone improves skin elasticity and prevents the appearance of wrinkles.
Stay forever young
Besides supporting overall health and radiance of your skin, the Jade Facial Roller will help you drain and contour your face. It enhances blood circulation, reduces puffiness, encourages skin cell rejuvenation, and relieves jaw tension and sinus pressure. It improves product absorption, as well. Make the Jade Facial Roller a part of your daily beauty routine and give your skin the treatment it deserves!
I wasn't sure about this roller when I bought it, but when I opened the package I was really impressed with the quality. The roller doesn't squeak and really makes sense for facial stimulation exercise. I`m not disappointed.

This is my first roller and I absolutely love it! To be honest I was afraid of quality, but it's great! I can't tell the difference between these and the more pricey ones. It's super easy and relaxing to use. AWESOME!

Well-made roller with no squeak, the packaging is very cute. I use the larger roller`s side to massage large areas and the smaller side to roll areas under the eyes, between the brows, smile lines, etc. Highly recommend.

My items came in today and so far I'm not disappointed! I absolutely love the roller and the fact that the roller stays cool even when it contacts my skin. I`ll try to use it every morning before putting on makeup

I was skeptical but decided to try it and now I am obsessed with it! Don't waste your money on another more expensive roller that might be the same or lesser quality! 10\10 recommend

I read a lot information about this facial roller and want to try it. I am really surprised that the roller is reducing the eye bags and small wrinkles. I`m 100% happy with this purchase!

Amazing! I like it so much! Very helpful set! It's fallen once and didn't break! The roller stays cool on its own even without refrigeration. Don't miss out on this product!

This really works! I'm 100% happy customer! The roller doesn't make any noise, color is nice. Use it every time when I do my evening routine (watch a film, read a book. etc)

Nice set, great price and easy to use. The only thing I am disappointed with - the roller squeaks a little but only when you press it on the skin too hard. However, I'd recommend it.