Freshwater Pearl Bracelet
The Memory of River
People always viewed pearls as a miniature reflection of the moon because of their obscure light and underwater origin. This pearl-imitation bracelet will share some of this mysterious moonlight with you so that you could outshine anyone anywhere!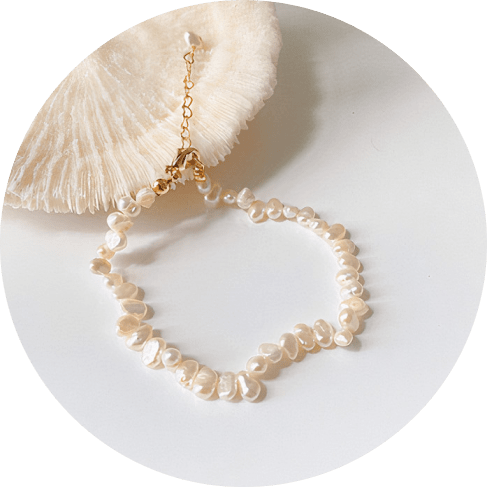 Freshwater Pearl Bracelet specifications
100% safe
No lead, no nickel or other toxic alloys.
Quality first
Holding up the highest quality standards, our products are made to last.
Flawless design
Designed by professionals and crafted with love to ensure comfortable everyday use.
Materials and construction
Jewellery main material: crystal, rhinestone. Shape: round bracelet with pearl-imitation beads. Color: white.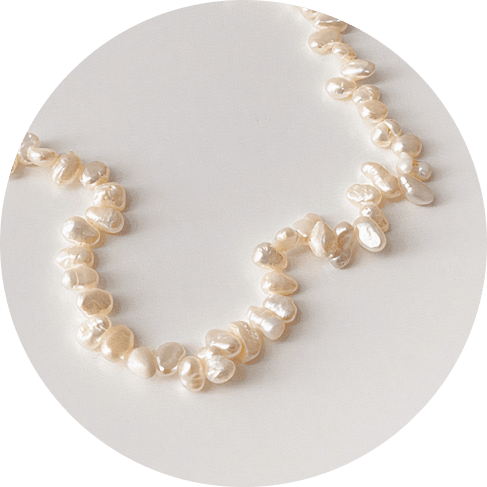 Magnificent gift for any occasion
Pearls symbolize perfection and incorruptibility, purity and love and have always been a gorgeous gift. This bracelet is adjustable, so you don't have to worry about awkwardly sneaking in questions about your partner's wrist size or measuring it in her sleep. Make someone's day by gifting this beautiful Freshwater Pearl bracelet!
Very dainty and pretty bracelet.

Very nice product at a very reasonable price.

The bracelet is beautiful. It's very dainty and elegant.

It's beautiful and dainty. It was just what I was looking for.

So pretty , I have gotten many compliments on this bracelet!

Love this bracelet, it is very sturdy and stylish, at a good price.

This is the prettiest bracelet! I would definitely order another one!

I love this bracelet! It looks and feels way more expensive than it is.

This bracelet is beautiful, unique and detailed. It is very delicate but seems to be sturdy.

This bracelet is differently a "giftable" item. It is absolutely beautiful. I purchased this as a gift for my Grandmother. She absolutely loved it.