Elegant Pearl Bracelet
Mystery longing to be solved
For thousands of years people viewed pearls as a miniature reflection of the moon because of their luster and underwater mystique. This pearl-imitation bracelet will share some of this mysterious moonlight with you so that you could express your personality in a bright and memorable way.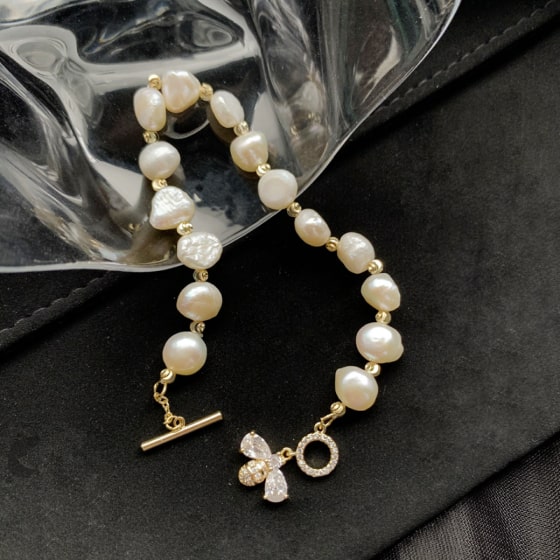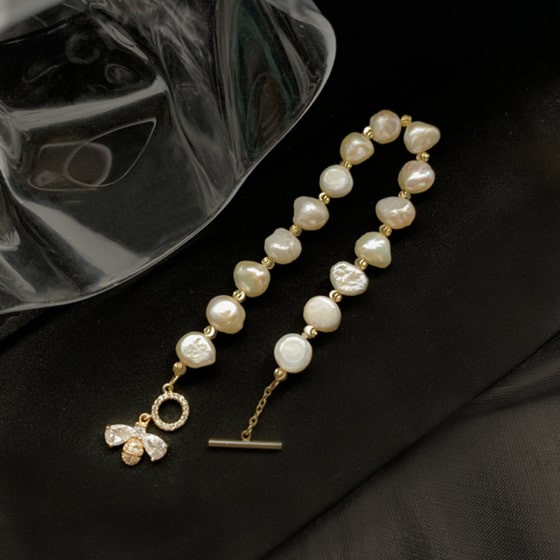 Elegant Pearl Bracelet specifications
100% safe
No lead, no nickel or other toxic alloys.
Quality first
Holding up the highest quality standards, our products are made to last.
Flawless design
Designed by professionals and crafted with love to ensure comfortable everyday use.
Materials and construction
Jewellery main material: crystal, rhinestone. Shape: round bracelet with pearl-imitation beads. Color: white and gold. Length: about 3.9 in. Weight: about 0.37 oz.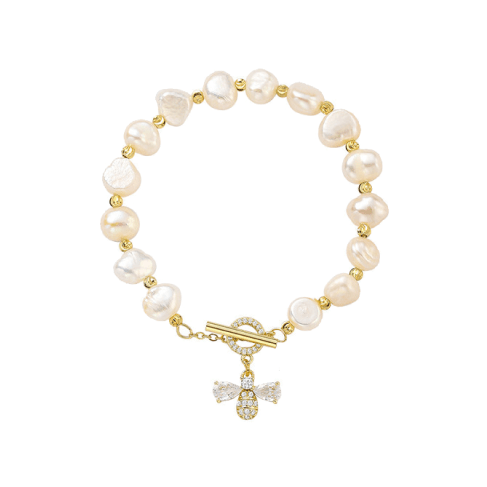 Amazing gift to outshine all others
Our fantastic pearl imitation bracelet will convey how you feel about that special someone without any words. Pearls symbolize perfection and incorruptibility, purity and love, and have always been a magnificent gift. Let your actions speak for themselves and give this memorable present to your significant other.
Elegant Pearl Bracelet
This is the perfect dainty bracelet!

This bracelet is pretty, as shown in the picture.

So cute and dainty! I love it, I wear it all the time!

It's so cute. I highly recommend.

I've gotten tons of compliments on this dainty bracelet! Very nice quality and well made.

I like this bracelet a lot. It's very lightweight and goes well with business, casual, or formal attire.

Gorgeous and delicate. Great price for the quality and is very on trend with the delicate vibe of jewelry.

Great value for the money, and I get numerous compliments! Very dainty and perfect to dress up or dress down.

Love this bracelet! So delicate looking, simply beautiful and goes with so much! I have worn this for a wedding, to work, out with friends, etc. Absolutely beautiful.

It is a very cute bracelet however not as dainty and small as I would prefer.