Double Layered Pearl Necklace
Double layered necklace for women
A golden opportunity to freshen up your style
There can never be too much jewelry! This great looking pearl necklace can be the perfect accessory to freshen up your style for a night out or even a simple walk along the beach.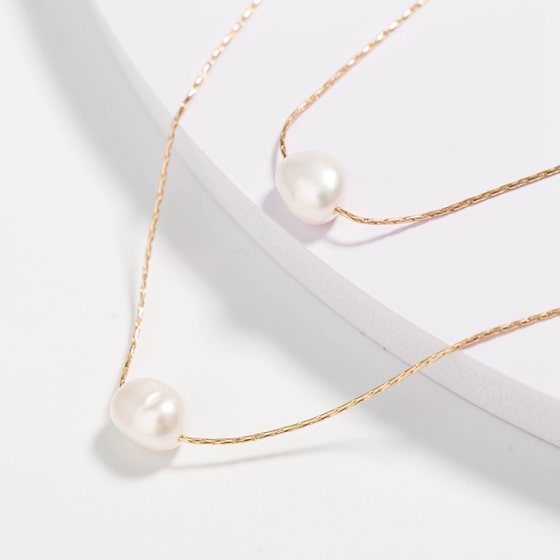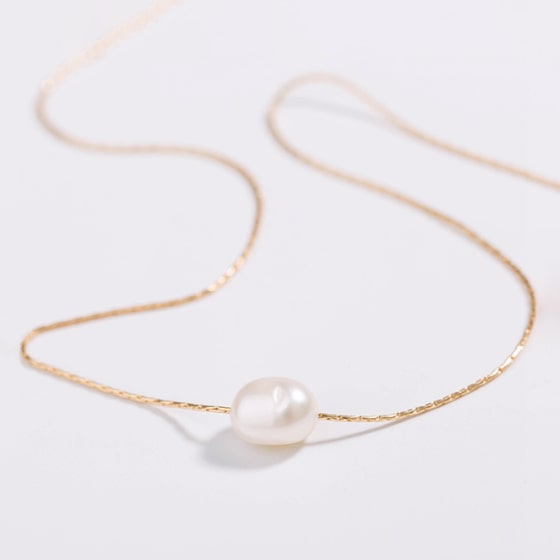 Pearl necklace specifications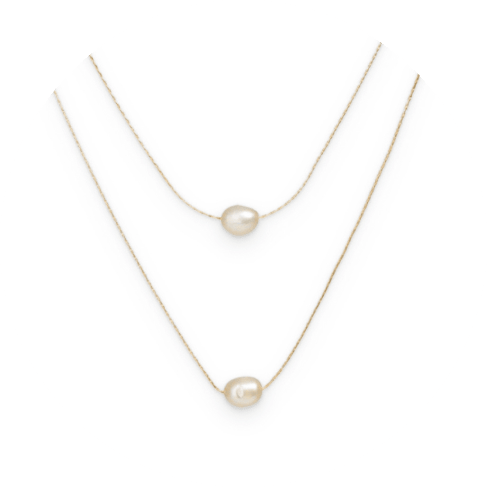 Care tips for jewelry
Keep the jewelry away from chemicals, high temperature, bath, water, sweating, cosmetics, moisture crash to avoid any damage, please treat it carefully. Store your necklace separately in a sealed box or sealed bag to avoid oxidation.
Pearl necklace details
This double layered pearl necklace is made out of zinc alloy. The weight: 0.2oz. The length of the double necklace: 15/17.7 in.
A wonderful accessory for any occasion
Regardless of the occasion, even if it's a party, a wedding, an anniversary, etc., this necklace will highlight your attire and showcase all of your features in the best way possible. Your eyes, ears and smile, will look as expressive and cute as ever! With this necklace on, you will experience a wide range of new cheerful emotions and an elevated sense of confidence.
Bought it for my wife. She loved it.

beautiful little necklace

Beautiful, classic, description spot on!

Just what we wanted beautiful

The clasp is hard to use. Otherwise good value for a simple but elegant looking necklace.

Good product excellent vfm

Lovely packaging as well as item. It's a gift

Beautiful...bought many as gifts and well recieved.

A beautiful necklace and pearl, just the right product for my fiance

Bought for our daughter and she absolutely love the size and quality

Lovely necklace, Very pleased with it. Saw one in my local jewellers for a much higher price!

A beautiful necklace. Good packaging, arrived early. The box chain is a Very delicate fine chain but the effect is lovely. For the price paid I feel it would make a great gift for a number of occasions. Bridesmaid gifts , birthday, leaving work, any age would suit. Really nice necklace.

Very good quality necklace, with a lovely, perfectly round pearl. Lovely fine sparkly box chain and looks a treat on.

Bought as a present for a Friend who was highly delighted to receive it. Loved it in fact. Thank you.

The Necklace arrived before the expected delivery date and was well presented. The chain is very thin but the pearls are good sizes and the whole effect is excellent

Beautiful. Classic, delicate look that can be worn on a daily basis, but special enough to brighten up a going out outfit too. But it's so gorgeous, why wouldn't you wear it every day.

I bought this as a present and my mum is going to love it. It's what she's been looking for, for ages. Such a delicate and pretty necklace, which will really be appreciated when it's given.