Blake Glass Tea Infuser Mug
Blake Glass Tea Infuser Mug by Pinky Up
Enhance your tea-making and drinking experience!
Watching tea brew can be a mesmerizing activity, and this clear mug with an infuser lets you do exactly that. Just look at those streaks of color merging with the water and get ready to attack your taste buds! Our Pinky Up Tea Infuser Mug makes brewing a single cup of tea a breeze - the sets include everything you need, including a mug, infuser, and lid.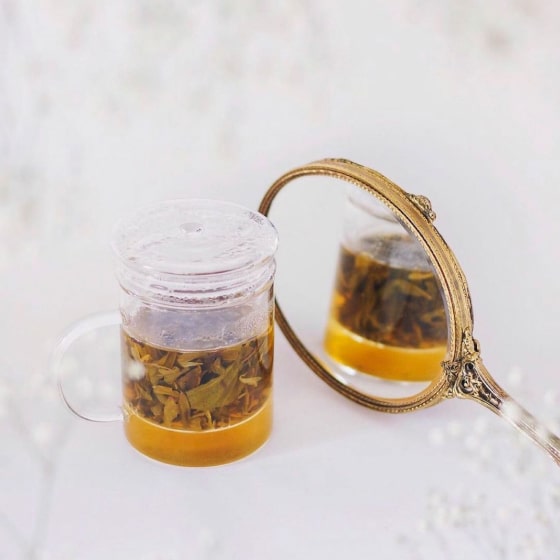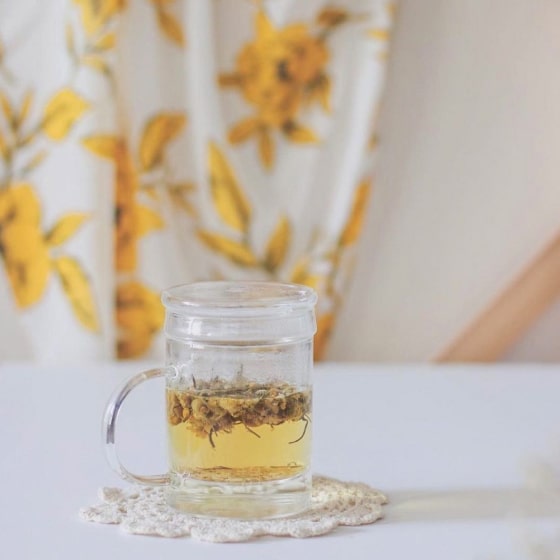 A perfect even steep every time
Enjoy loose tea anywhere, anytime
This infuser teacup is perfect for busy people who love enjoying loose leaf tea, both at home and in the office. The removable glass infuser makes it easy to steep your tea for the correct strength and the lid will keep your tea hot for long.
Premium materials
This exquisite glass infuser mug is a design innovation, handmade by expert glass artisans. The glass mug is skilfully crafted from ultra light, heat resistant, mouth-blown, borosilicate glass.
Easy to use
The glass infuser basket gives the tea leaves ample room to expand and fully infuse, giving each cup more flavour. When ready, the neat little lid becomes a saucer for you to put the infuser on, and your perfect mug of tea is ready to go.
Elegant design
Say goodbye to the boring ceramic mugs! You don't have to resort to the stale office tea bags, and can now enjoy your favorite loose leaf teas in your stylish Tea Infuser Mug!
Details & care
The Blake Glass Infuser Mug allows the tea to be the star of the show, with its 16 oz. capacity infuser perfect for flowering or loose leaf tea. Great for both hot and cold beverages. Dishwasher safe.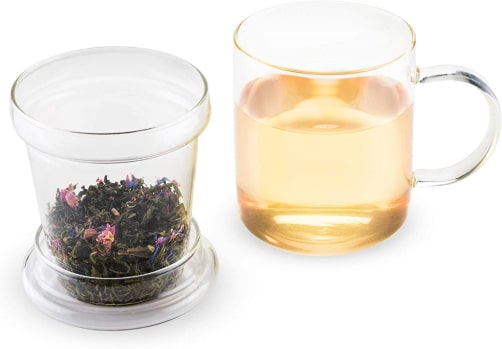 Bought for a friend! She absolutely loves it!

I use the item every day. Sometimes it is difficult to clean it. But glad to have it

I loved it. I would have had it a tad bit larger.

This cup is beautiful for both tea and coffee, you can use the pour over method for your coffee with this cup...would use a coffee filter with it works great. I ordered 2 more to have a set of 4!

This is my favorite steeping mug. I love that it is clear so I can see my tea, and that the steeper sits in the lid when the steep time is up! It is not double walled, which allows you to really see the tea and is more beautiful. It is a little fragile, but to me, this helps me practice mindfulness as I sip.